Services
Servair has been servicing our customers' needs for 43 years
Fast and efficient plumbing service
With a work rate second to none we ensure a quick turnover on all projects whether big or small.
Fast and efficient plumbing service
With a work rate second to none we ensure a quick turnover on all projects whether big or small.
Fast and efficient plumbing service
With a work rate second to none we ensure a quick turnover on all projects whether big or small.
Fast and efficient plumbing service
With a work rate second to none we ensure a quick turnover on all projects whether big or small.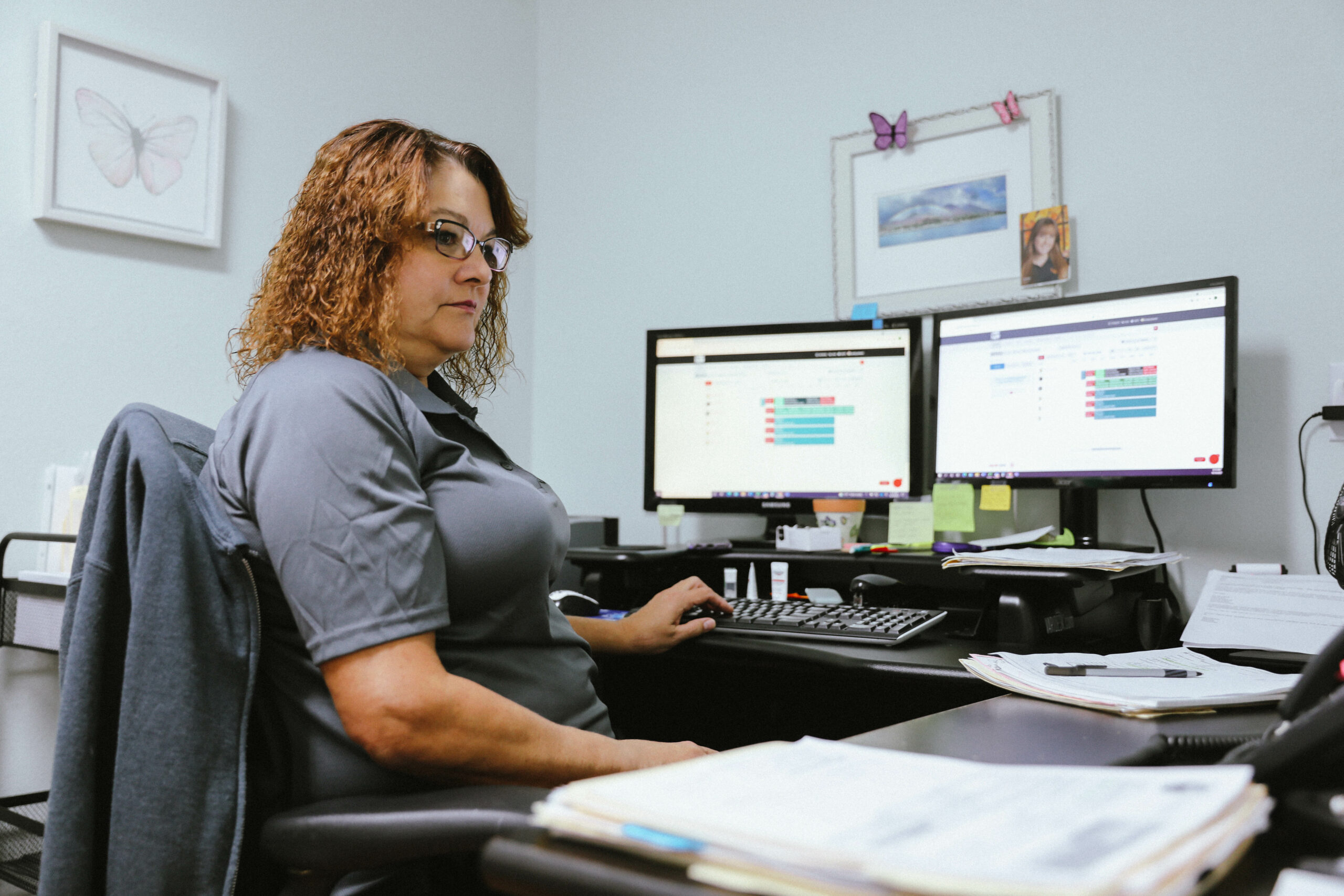 We at Servair have been servicing our customers' needs for 43 years. Whether your air conditioning repair job is large or small, we are here to service all HVAC needs in the Edgewater, New Smyrna, and Port Orange areas.
An annual inspection of your ac system is recommended to look for any potential problems. Servair hires only the finest air conditioning repair experts, trained to spot small problems before they become worse.
For all your ac repair, sales, inspection and installation needs — call Servair at (386) 427-1531
Why You Need a Second Opinion
We here at Servair Heating & Air Conditioning encourage you to thoroughly do your homework when considering an investment in a new air conditioning system. Unfortunately, there are companies that will deliberately mislead customers into believing that they need something when that is not actually the case. It may not be an entire new system that someone needs, In fact, often air conditioning repair jobs involve only the replacement of some small part; however, there are occasions when technicians, especially those who receive commissions for up-selling a customer, may recommend a brand new system that could end up costing several thousands of dollars.
The sad fact is that these salespeople are often successful, mainly because many homeowners have only purchased one or two air conditioning units in the past. Because of their limited knowledge, they are likely to trust the "expert" who is providing them with information about their air conditioning repair needs, even if that information is false. This is especially the case in the middle of summer when the unit is not working and the family is hot, hot, hot!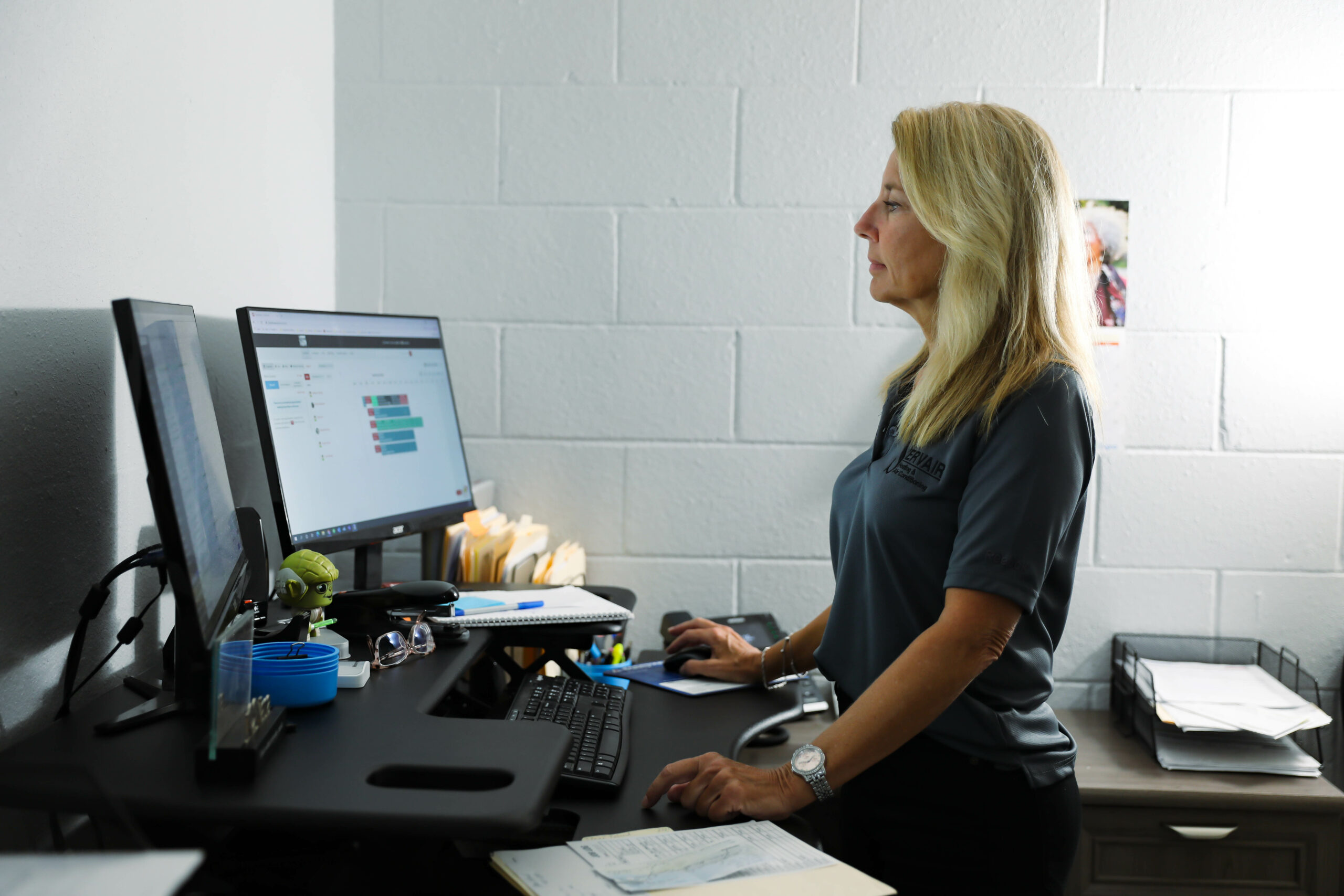 One of our customers in Edgewater, Florida, had a personal experience with a misdiagnosis before he came to us for help:
"Dear Gary and the rest of the Servair team" he wrote." I wanted to let you know that it has been a pure pleasure to work with you and your extended team. When I contacted Servair back in August with my very difficult situation (another AC contractor's improper installation of a very costly AC system), I wasn't expecting to get the level of service and professionalism that I received from your team. My previous experiences had left me tainted, but your team surpassed all expectations.
All of your installers (even yourself who contacted me with some very good advice), have been a pure pleasure. Their level of knowledge, promptness, and professionalism is second to none. Not only do I have my AC system working back as it should have been, I have the absolute confidence that it will remain that way under the expertise of your service maintenance. Your organization is the perfect example of what an air conditioning company should be. I will happily recommend Servair to anyone needing your services."
At Servair, it's our goal to help consumers make informed decisions and receive the air conditioning repair and installation services they actually need. We believe that second opinions are important, and offer them at no cost to current and potential customers.
If you have a question about a diagnosis or just want to make sure you're making the right choice, call Servair at 386-427-1531, and we'll do our best to ensure you have all the information you need to feel comfortable with your decision. We are here to service all HVAC and air conditioning repair needs in the Edgewater, Port Orange and New Smyrna areas.
Why Your Whole House Needs a Dehumidifier
Even Your A/C Needs a Check Up
Why Your Whole House Needs a Dehumidifier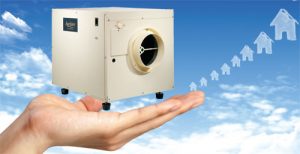 Newer, two-stage air conditioning systems can certainly help dehumidify a home. There may be times, however, when a whole-house dehumidifier, manufactured by Aprilaire and installed by Servair is a good investment.
Air conditioning systems are designed to control temperature, not humidity. If it's cool enough outside that you don't need to run your AC, but it's damp enough that your home is uncomfortable, you might consider a whole-house dehumidifier.
According to Peter Blaha, Product Marketing Manger for Aprilaire, whole home dehumidifiers pull air from every room in your home through the return ducts. It removes the moisture and then sends dry air back throughout your home. It works in conjunction with your air conditioner to efficiently balance the humidity levels in your home, but can also work independently on days when you don't need the air conditioner.
He recommends keeping relative humidity levels below 60% in your home to keep mold and mildew from growing and to keep that musty smell at bay: "There's been a growing awareness in Southeast Florida for the need to manage humidity in the home," he notes. "A whole-house system that's installed and ducted right into your air conditioning system is the way to go. The dehumidifier is installed 'return to return' before the AC system and will dehumidify the air for your entire home."
Blaha cautions against purchasing room-sized solutions from big box retailers: "Portable dehumidifiers treat the air in just one room," he says. "To properly control health, comfort and preservation throughout your home, you would need to purchase a portable dehumidifier for every room. In this situation, you would consume more electricity than necessary. A more efficient solution is to have a single, whole-home central dehumidifier installed as part of your home's central heating and cooling system.
"Aprilaire whole-home dehumidifiers are located out-of-sight and out of your way with quiet operation, hassle-free maintenance and up to four times more energy efficiency than the leading portable dehumidifier.
"Our dehumidifiers help by removing excess moisture and reducing the damage that mildew and mold can have on the sustainability of your home and the health of your family. In addition, a whole home dehumidifier like Aprilaire's Energy Star rated 1730A can help qualify your home for the Green-Built Certification Program of the National Association of Home Builders."
Aprilaire dehumidifiers and other air quality products are available locally through Servair Heating & Air Conditioning in Edgewater. Contact Servair for more information and to see if a whole-house dehumidifier is right for you.
Servair is a professional HVAC company, servicing the air conditioning repair, maintenance, and installation needs for people all over the Edgewater, Port Orange, and New Smyrna areas.
Even Your A/C Needs a Check Up